How 1000+ sausages made for great networking (and raised $10,000)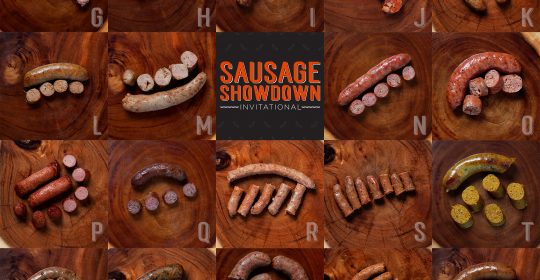 On June 25, 150 people convened in Toronto. Ostensibly there to contribute to charity and make a dent in the 1000+ sausages awaiting them, what unfolded was, to quote: "the most relaxing networking I have ever experienced."
Going into the Sausage Showdown, most people had no idea what to expect. Going out, most people had only one question: "so when's the next one?"
In this article, I'm going to breakdown how to combine a love for food, relationships, and charity to create something truly kick ass and memorable. How to bring it all together to build up your network and your community.
(I already have a few friends doing it, and you can too)
I'll also reveal the most delicious sausages in Toronto 🙂
What is the Sausage Showdown?
20 chefs and butchers competed to win the title of best sausage in Toronto. 100 tickets were available for purchase at $100 each. 100% of the ticket sale went to charity (thus, raising $10,000).
Everyone voted for their top 5, with the winner announced at the end of the night.
Consider it the savory sequel to my Chocolate Chip Cookie Off 2017.
Why Sausages?
The first question I always get: why sausages? (I'm sure you're thinking that right now).
Hell, I love talking about food, but you will rarely never hear me rave about sausages.
"Why not?" accurately reflects my thought process.
The simple truth: I wanted a challenge.
It's not hard to coax people to show up for cookies. For pie? For mac 'n cheese? For ice cream? They're all delicious, and people turn out in droves for them.
But sausages? That's a weird one.
Not only is it a bit of an odd sell ("oh hey come eat sausages") and laden with innuendo (so many), but it's also logistically a lot harder to manage. Cold sausage sucks, and so there are practical considerations in ensuring the sausages stay delicious.
I previously wrote about how I convinced 27 professionals to make cookies. This was me stepping up the game – harder to convince people to bring cooked meat, harder to convince people to eat meat, and harder to make it all work.
I have to be honest – I did not know one could be so creative when it came to sausages. The chefs and butchers utterly blew everyone away with their creations.
I chose sausages because it was both unsexy and not-so-easy to pull off, and thus appreciated the challenge of making it happen.
Making it happen
In the end, it turned out to be easier than expected.
My friend Logan manages the space we used for our Chocolate Chip Cookie Off. He easily solved the logistics problem: have the chefs show up early with pre-cooked sausages, finish them off in a frying pan, and then toss them in chaffers.
Furthermore, as an accomplished pastry chef who was starting his own bread business, he said he'd also take care of the bread and sauces.
With the logistics taken care of, it was now time to recruit the sausage makers.
Recruiting turned out to be easier than expected. A few reasons:
1. I had already done a charity food off (the Chocolate Chip Cookie Off 2017), which helped show people I was serious about this event (and could fill up space).
2. Because of my love for food, I had built up a network of people in the food industry. These people were more than happy to refer me to their friends.
In fact, half of the competitors were via referrals.
3. The charity – CFCC – was one a lot of chefs knew about, cared about, and respected. It was a lot easier to get them onboard knowing that their hard work was going towards a charity they liked.
4. I mentioned how Forbes had written about the event, about how Globe & Mail was sending someone, and that there may be other press too. Not to mention it would be their peers. Combining a good cause with good exposure and good networking? A win-win for everyone.
By utilizing my existing network, I was able to find a venue, figure out logistics, and recruit sausage makers.
But what if I'm not there already?
I'm very cognizant and self-aware of where I am; it's easy for me to talk about getting from C to D while you're at A yourself and trying to get to C.
Read about how I made the Chocolate Chip Cookie Off happen, as that covers getting from A to C.
Selling Tickets
I sold 50 tickets before I attempted to recruit a single competitor.
I got this idea from Jayson Gaignard and his Mastermindtalks event. He is so well respected that he never announces who is coming or speaking at his event. He simply says "My event is at X time, for $Y, and you should come."
I adopted this approach and messaged my entrepreneur friends in Toronto, and versions of this happened: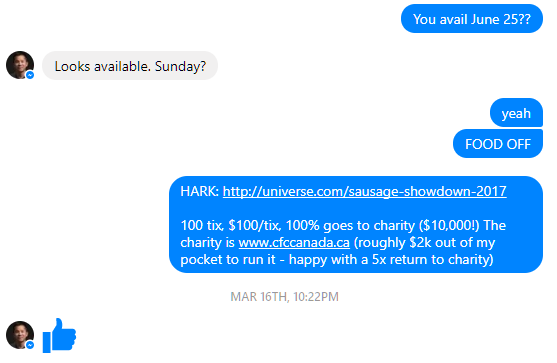 and this: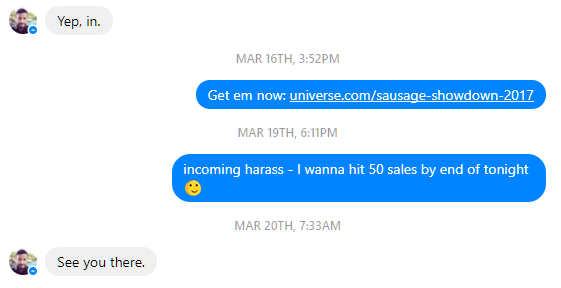 That was it. Because I had built the relationships and had a reputation of 1) someone who can pull this off and 2) loves food, I sold tickets fairly quickly.
Not only that, I contacted quite a few people I knew from the Internet (but had not met in person) and told them to roll into town for it: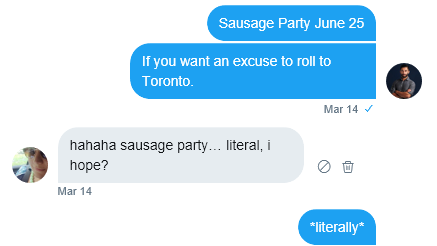 21 tickets were sold to people not in Toronto!
I should note that a ticket to the Chocolate Chip Cookie Off was $15 online and $20 at the door. For the Sausage Showdown, I raised it to $100, with no sales at the door.
Even at $100 I feel it was underpriced – AYCE sausage combined with a curated set of awesome humans that I knew? No-brainer.
I only had two people say no thanks because of the price, and one of them only because he didn't like sausages.
Building a solid reputation made it far easier to sell tickets. Furthermore, I asked for the sale (and followed up on people who said yes but didn't pull the trigger).
Having a Team in Place
I came home pretty frustrated after the Chocolate Chip Cookie Off.
By all measures it was a huge success: we sold out, people were in sugar comas by the end, we raised money for charity, and everyone had a blast (and were clamoring for an immediate sequel).
But it had not been a smooth ride for me.
It was the first event I had ever run, and a lot of little glitches happened. Right after I got home, I wrote down 27 things that had gone wrong. The very next day I wrote an eight-page playbook to ensure the next one went smoothly.
The key thing I did? Getting my team on the same page, and trusting them to make it work if something went awry.
I had 17 friends who showed up to help me out. Some manned the front. Others were runners, connecting the chefs to the kitchen to their food. A few others were chopping up sausages. Logan was frying up a storm. A few were taking pictures. One was in charge of labeling all the sausages. Others were running around making sure it was all running smoothly.
I could have never done this without them. Having warm food created an extra layer of complexity, and the team rose to the challenge and made it all purr.
Dominic Toretto was onto something: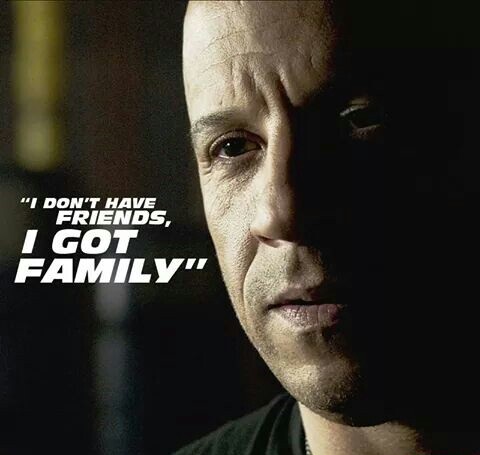 One smart thing I did was a shared spreadsheet that everyone used. When a competitor came in, their sausage was assigned a letter. All their information was connected to that letter, so anyone could immediately look up and see the status of any sausage:

Getting everyone on the same page, going through the process together, and empowering everyone made operations run a lot smoother.
Sausage Showdown 2017
The event itself was fabulous. The chefs started rolling in around 6:30. Attendees at 7pm. We were worried about possible rain, but it held off, and so everyone got to enjoy the sunlit patio with a view of Lake Ontario.
I knew roughly 95% of the people attending, so it was a highly curated event. This lead to a very positive effect: you know that you could say hi to anyone and have me as an obvious connection ("So how did you meet Sol?"), and have the conversation roll from there.
The sausage makers brought the heat. And we're not talking about an extra-hot Italian sausage… we're talking about taking sausage making to an art form (more on them later).
Logan also brought the heat when it came to the bread. Quite a few people commented on how damn delicious it was – a delightful complement alongside the main event.
It was incredibly gratifying hearing and seeing people bonding. You'd capture snippets of conversations – "you gotta try these sausages," "I didn't know you could make that into a sausage," "this is blowing my miiiiind," and so forth.
Seeing people smiling, laughing, and pigging out (my one pun for this article) on sausages was incredibly satisfying.
The entire event was a success. Nothing brings humans together quite like delicious food does.
Surprise and delight
While we counted up the ballots, we surprised everyone with some dessert.
The winner of the Chocolate Chip Cookie Off (Le Gourmand) had donated 50 of their infamous cookies (they're really big). Furthermore, the gelateria Death in Venice had given us a tub of their sublime smoked bourbon chocolate gelato.

It was hilarious watching people go from comatose to perked up and ready for more when the surprise dessert was unveiled.
A small surprise can go a long way.
The results
When it was all done and the ballots were counted, we had a tight photo-finish at the top!
Top 6 Sausages in Toronto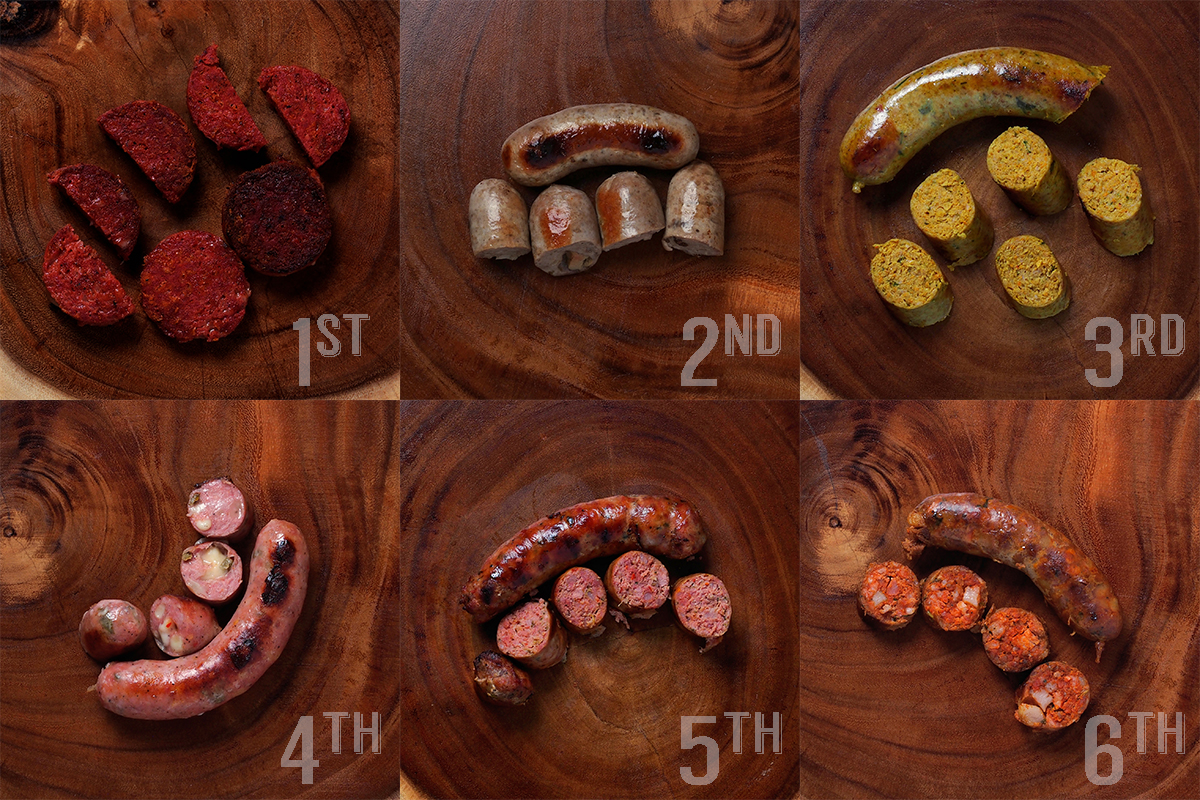 Rueben sandwich, by Maple Leaf Tavern
Foie gras with ice wine, by Seed to Sausage
Chiang Mai, by Khao San Road
Jalapeno, by Seed to Sausage
Macedonian, by Uncle Stan's
Chorizo, by Baro
We had people not only vote on their favorite sausages, but also pick one that they found the most interesting.
Top 3 Most Interesting Sausages

Chiang Mai, by Khao San Road
Philly cheesesteak, by Khao San Road
Rueben sandwich, by Maple Leaf Tavern
My friend Karthik made these artistic trophies to reward the Top 3 sausage makers:
My friend at Soxy had these delightful sausage themed socks made too:
Spectacular Sausages
I want to thank the sausage makers for coming out and supporting the event. Every single one brought creativity and resourcefulness that delighted our taste buds.
B – Reuben sandwich by Maple Leaf Tavern
C – Weiss sausage by Maple Leaf Tavern
D – Smoked Italian verde by Rocco Agostino
E – Foie gras with ice wine by Seed to Sausage
F – Jalapeno by Seed to Sausage
G – Wild boar by Olliffe
H – Tikka Masala chicken by Olliffe
I – Macedonian by Uncle Stan's
J – Chorizo by Baro
K – Pork Hot Leek by Butcher by Nature
L – Thanksgiving Turkey Sage by Butcher by Nature
M – Chicken by Epicater
N – Italian hot by Sorella
O – Berkshire sausage by Off the Bone
P – Pork Breakfast by Brennan Irish Foods
Q – Goose hunter by Bespoke Butchers
R – Barese by Di Liso's Fine Meats
S – Merguez by Di Liso's Fine Meats
T – Chiang Mai by Khao San Road
U – Philly cheesesteak by Khao San Road
V – Sumach and Beer by Rural Roots Catering
W – Great Canadian by Sanagan's
X – Lamb Merguez by Sanagan's
Y – Apple Wood Smokey by Parkdale Sausage Co
Z – Duck hot dog by Stock in Trade
AA – Foie gras by Niagara Food Specialties
AB – Pork Pastrami BBQ by Stock in Trade
AC – Kranjska by Florence Meats
AD – Merguez by Florence Meats
Over 1000 sausages in total! Best of all, the extra sausages were donated to a shelter; we made it a point to mention that we wanted to minimize waste.
I gave every chef a warning – I hope they were taking notes, because they now have 12-months to test, refine, and perfect their entry for Sausage Showdown '18.
The sausage makers brought more artistry and deliciousness than I thought possible. A huge thank you to them.
A happy coincidence with Pride
I want to note that when we initially set the date, none of us had realized it was on the same weekend as Pride. I found the Sausage Showdown falling on Pride to be a fitting homage.
Unlocking why this was a smash success
Ever heard of Williams Syndrome? I learned of it while reading a fascinating article titled The Secret to Small Talk. The article described it as such: "sometimes called 'cocktail party syndrome' because it makes people extremely outgoing and irrepressibly friendly. "
(It's a fascinating article – read it and then come back).
What struck me in the article were two simple truths:
You just need a simple icebreaker. The hard part of meeting someone and having a conversation is just getting it started. Eli's icebreakers were straightforward and readily begat conversation.
You need to be real. Even when Eli committed a social faux pas, it rarely had a negative effect because of the earnestness he displayed. It didn't matter that he confused acne for scars (and asked about them!) It didn't matter that he said someone's voice was akin to a monster's. Due to the genuine way he engaged with others, people knew he came from an authentic place.
Inadvertently, these two simple truths are why the Sausage Showdown was such a hit:
Firstly, the icebreaker was ready for you. You could go with the simple – "so what's your favorite sausage?" You could get punny – "hey, nice meating you here." And of course, the innuendo-route – "so do you prefer your sausages cut or uncut?"
The possibilities were endless, but the beauty was that even the most nervous and shy person could readily use sausages as a hook to connect.
Secondly, it was pretty much impossible not to be excited. I walked around with a shit-eating grin the entire time because the overall concept was ridiculous! 29 types of sausages, 1000+ total sausages – and let's eat them all and rate them? Younger me would have gaped and asked: "is this what adults do?!"
It's awesomely absurd! And it's absurdly awesome!
This shared absurdity helped bring a level and energy and revelry and camaraderie ("I never knew I could get so stuffed with sausage" and "I too thought the Philly cheesesteak was the most unique sausage"). And nothing bonds people together like shared experiences.
Those two, combined with the fact that I had curated who attended the event made it ripe to be a delightful evening.
By creating an environment that made it easy for people to start conversations and a place of joy, it became much easier for people to connect and have a genuinely good time.
My hope is that by reading this, you are spurred to do something similar.
Bringing humans together with food builds communities in some of the most positive way possible.
Now if you'll excuse me, I have a Gelato/Ice Cream/Sorbet crawl to help plan that's in 10 days' time.
Serious about being an entrepreneur?
Leave behind the unqualified gurus who have never done it themselves. Follow SJO.com for real-life experienced advice and thoughts.